£

4.99
Pack Of 10 Square One Beer Mats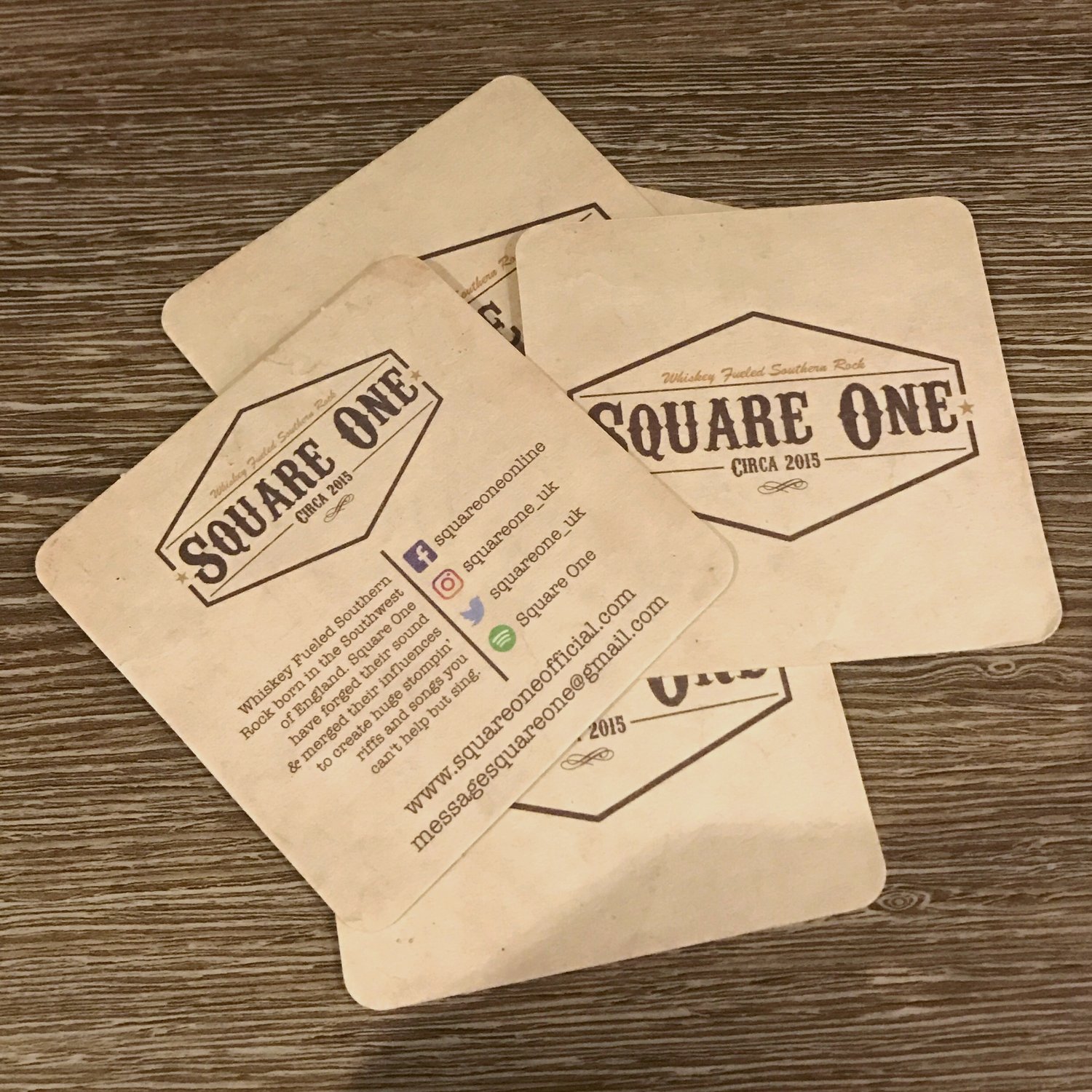 If you have ever been to one of our shows you'll recognize these bad boys. Dan our awesome banjo player has a habit of launching a few out to the crowd from time to time.
Most bands do flyers and business card and all that tat. We opted for something useful and very dear to our hearts. Beer mats.
Enjoy a 10 pack for only £4.99 and save your table today.